Our team consists of exemplary financial professionals. Depending upon the task, our team will include individuals ranging from experienced bookkeeping personnel to fully accredited financial professionals.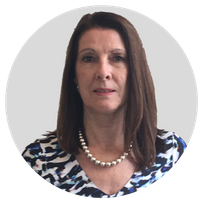 Margaret Miller – President and CEO
An experienced corporate administrator having served over 15 years in numerous executive administrator, corporate secretary and investor relations roles. Oversees corporate secretarial matters, financing documentation, ensures timely regulatory filings and communicates with shareholders. She has held positions in various fast paced and deadline oriented entities in Europe, Hong Kong, United States and Canada.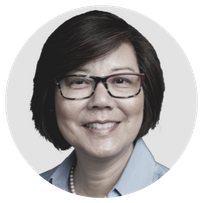 Amy Stephenson, CFA, CPA, CMA MBA – Chief Financial Officer
Mrs. Stephenson has over 20 years experience in capital market financing and managing public companies. She provides strategic advice, finance, accounting and compliance services to public companies. She has over 10 years' experience as CFO for public companies including Bedrocan Cannabis Corp., Ceres Global Ag Corp., Goldeye Explorations Ltd., Petroworth Resources Inc., Augen Capital Corp. and GoldQuest Mining Corp. She also worked as a business valuator at Evans & Evans, focusing on capital market and M&A transactions and was an equity research writer. Her involvement as a principal and consultant in corporate reorganization, M&A and project financing extends beyond North America to include Australia, China, Malaysia, Western Europe, Latin America and Africa. Mrs. Stephenson obtained her MBA in Finance. She was non-member Council and Chair of the Audit Committee for the Association of Professional GeoScientists Ontario for 6 years and Chair of the Continuing Education Committee for the CFA Society Toronto. She is a CFA Charter holder, a Chartered Professional Accountant (CPA, CMA) and a member of the Financial Executive International (FEI).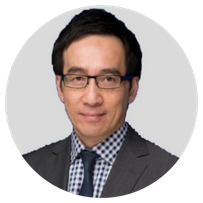 Al Quong, CA, CPA, DIFA – Cross Border Tax Professional
With over 25 years of finance experience in various capacities and industries, Mr. Quong provides overall financial leadership for Branson. Prior to joining Branson, Mr. Quong was Chief Financial Officer for Integris Real Estate Counsellors and the Fovere Group of Companies. Renewable energy has been Mr. Quong's major initiative over the past three years, managing Fovere's private equity investment to become the largest owner of microFIT sites in Ontario. He is a Chartered Accountant, and Certified Public Accountant (Illinois), and holds a Bachelor of Commerce degree in Accounting from the University of Saskatchewan, and a Graduate Diploma in Forensic & Investigative Accounting from the University of Toronto Mississauga.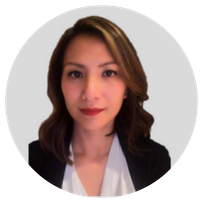 Sonia Agustina – Chief Financial Officer
Mrs. Agustina possesses over fifteen years of experience, ten of which were in public accounting within the public market sector. She specializes in providing management advisory services, accounting and regulatory compliance to listed as well as non-listed companies in a number of industries including mining, oil and gas, manufacturing, technology, real estate and pharmaceutical.
Mrs. Agustina is a Chartered Professional Accountant (CPA, CA) and holds a Bachelor of Administrative Studies, Honours, from York University.