Branson provides outsourced corporate services without a significant permanent financial commitment.
Our team of professionals provides accurate, effective services at a reasonable cost, providing you the peace of mind in order to focus on core matters within your business.
Our Mission
To provide effective outsourced corporate services at an economical cost without compromising excellence. To provide you the peace of mind that corporate services will be completed accurately so that you can focus on core decision-making matters affecting the development of your business.
Our Strategy
Our strategy is to provide small enterprises, whether publicly listed or private with a full suite of corporate services in a cost effective manner.
Corporate Backing
Branson founders include strong financial services and merchant banking companies, which allows for a reliable platform that is sustainable and not prone to risks associated with normal market fluctuations.
Marketplace Knowledge
Branson founders and affiliates include people with backgrounds in securities law, corporate finance and capital market services. This allows us to construct service packages and delivery mechanisms that give our clients a competitive edge.
Our Management Team
Our team consists of exemplary financial professionals. Depending upon the task, our team will include individuals ranging from experienced bookkeeping personnel to fully accredited financial professionals.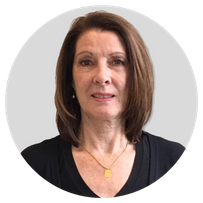 Margaret Miller –
President and CEO
An experienced corporate administrator having served over 15 years in numerous executive administrator, corporate secretary and investor relations roles. Oversees corporate secretarial matters, financing documentation, ensures timely regulatory filings and communicates with shareholders. She has held positions in various fast paced and deadline oriented entities in Europe, Hong Kong, United States and Canada.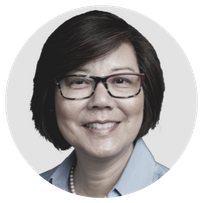 Amy Stephenson,
CFA, CPA, CMA MBA – Chief Financial Officer
Mrs. Stephenson has over 20 years of experience in capital market financing and managing public companies. She provides strategic advice, finance, accounting and compliance services to public companies. She has over 10 years' experience as CFO for public companies including Bedrocan Cannabis Corp., Ceres Global Ag Corp., Goldeye Explorations Ltd., Petroworth Resources Inc., Augen Capital Corp. and GoldQuest Mining Corp. She also worked as a business valuator at Evans & Evans, focusing on capital market and M&A transactions and was an equity research writer.
Her involvement as a principal and consultant in corporate reorganization, M&A and project financing extends beyond North America to include Australia, China, Malaysia, Western Europe, Latin America and Africa. Mrs. Stephenson obtained her MBA in Finance. She is a board member of the CFA Society Toronto, was a non-member Council and Chair of the Audit Committee for the Association of Professional GeoScientists Ontario for 6 years and a member of the Financial Executive International (FEI).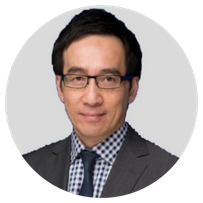 Al Quong,
CA, CPA, DIFA – Cross Border Tax Professional
Mr. Quong is an experienced finance professional, with over 28 years of operational and finance experience in various capacities and industries. Most recently, Mr. Quong served as Chief Financial Officer for Branson and Branson's clients including Nutritional High International Inc., and The Tinley Beverage Company Inc. Prior to joining Branson, Mr. Quong was Chief Financial Officer for Integris Real Estate Counsellors, a boutique full service real estate valuation and consulting organization, and the Fovere Group of Companies, which specializes in private equity and mortgage financing within the real estate and renewable energy sectors.
Mr. Quong is a Chartered Professional Accountant, Chartered Accountant and Certified Public Accountant (Illinois), and holds a Bachelor of Commerce degree from the University of Saskatchewan, and a Graduate Diploma in Forensic & Investigative Accounting from the University of Toronto Mississauga.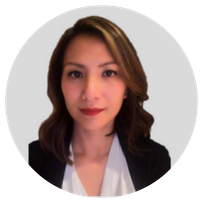 Sonia Agustina – 
Chief Financial Officer
Mrs. Agustina possesses over fifteen years of experience, ten of which were in public accounting within the public market sector. She specializes in providing management advisory services, accounting and regulatory compliance to listed as well as non-listed companies in a number of industries including mining, oil and gas, manufacturing, technology, real estate and pharmaceutical.
Mrs. Agustina is a Chartered Professional Accountant (CPA, CA) and holds a Bachelor of Administrative Studies, Honours, from York University.