Our Financial & Corporate Solutions
The Branson Advantage
Our team can provide services at a fraction of what a full-time staff complement would cost. Full-time CFO's, controllers and bookkeepers can be expensive.
If administrative staff maintains the books and records significant time can be spent correcting errors. Our accounting staff is experienced and will get it right the first time.
We will save your company time and money and we will be proactive to ensure that fundamentals are done correctly and effectively.
We will ensure audit readiness, well-tested systems and policies and procedures you and your team can rely on.
Our contract terms are flexible. We can fill a requirement for a short period of time while you reorganize or we can grow with your company by devoting more time as your company develops.
You can focus on developing your business and know that your accounting, financial and corporate services are addressed properly.
Specialized Projects
We provide the following specialized services on an as needed basis:
Annual General Meeting preparation
Prepare and submit corporate tax returns in a timely manner in Canada and the U.S.
Closings for non-brokered Private Placements
Special meeting preparation
Shareholder communications
Access to group insurance coverage
Other customized services and special projects
Kind Words from Our Clients

John Douglas
Co-Founder and Chief Executive Officer, oneGRID Corporation
Branson's controllership and bookkeeping services are easily scaleable and customizable to meet the changing requirements of our Company. Their professional advice and versatile approach is cost-effective and reliable

David Druz
Chief Executive Officer, Lineage Grow Company Ltd.
The Branson team's professionalism and reliability is invaluable. From keeping Lineage's company documents up-to-date to taking care of regulatory procedures and filings, this team plays a fundamental role in Lineage's business growth.

Vishy Karamadam
Director, Gravitas Financial Inc., and Chief Executive Officer, The Mint Corporation
Branson's team supports our business and operations in a resourceful and timely manner. They are easy to work with and very responsive, even in demanding times.

Jim Fraizer
Chief Executive Officer, Nutritional High International Inc
he Branson team is experienced in working with public companies. Their knowledge of cross-border corporate tax laws and procedures allows them to handle all the necessary filings for our U.S. subsidiaries.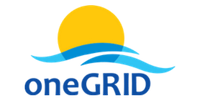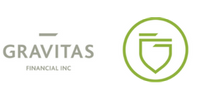 Would you like to speak to one of our professionals over the phone?
Just submit your details and we'll be in touch shortly.
77 King Street West, Suite 2905, P.O.Box 121, Toronto ON M5K 1H1
416-840-3798
info@bransonservices.com