December 27, 2016
Posted by:

Branson Corporate Services

Category: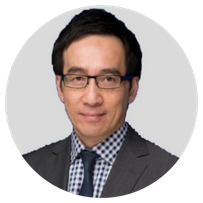 Mr. Quong is an experienced finance professional, with over 28 years of operational and finance experience in various capacities and industries. Most recently, Mr. Quong served as Chief Financial Officer for Branson and Branson's clients including Nutritional High International Inc., and The Tinley Beverage Company Inc. Prior to joining Branson, Mr. Quong was Chief Financial Officer for Integris Real Estate Counsellors, a boutique full service real estate valuation and consulting organization, and the Fovere Group of Companies, which specializes in private equity and mortgage financing within the real estate and renewable energy sectors.
Mr. Quong is a Chartered Professional Accountant, Chartered Accountant and Certified Public Accountant (Illinois), and holds a Bachelor of Commerce degree from the University of Saskatchewan, and a Graduate Diploma in Forensic & Investigative Accounting from the University of Toronto Mississauga.